Stallions / Hengste
Blackfire Goodshapes STER
BLACKFIRE GOODSHAPES , STER
(born 2012, RINGO X BLOSSEM STER, KVH 168cm, 50% friesian)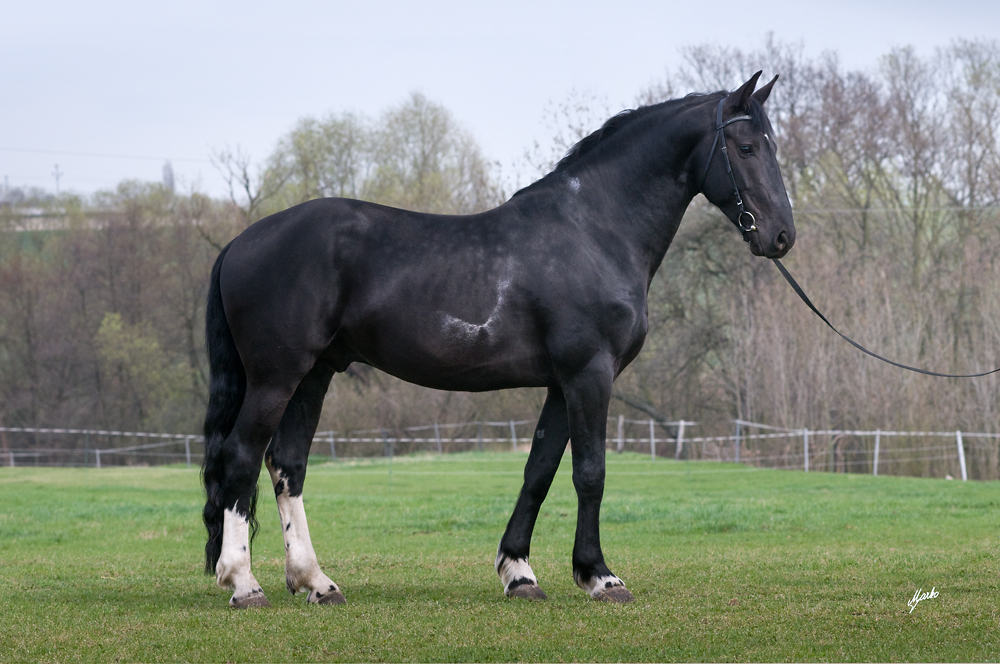 *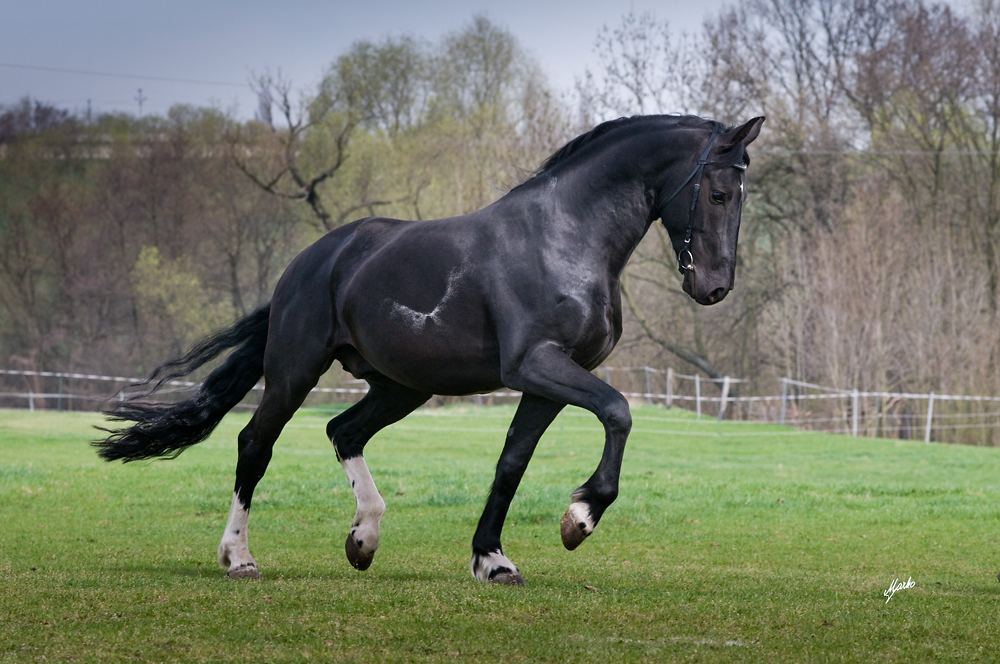 Parents: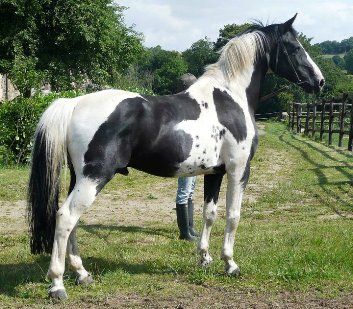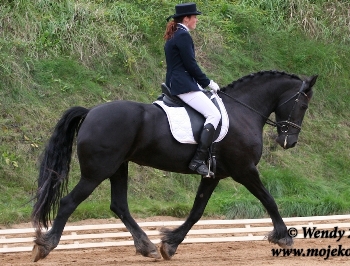 father: Goshka Ringo - KWPN homozygous tobiano stallion standing in England (Goshka Sport Horses) , great pedigree: KING X FERRO x SAMBER
mother: Blossem - tall friesian STER mare, talented for dressage - started Z1 level, full pedigree: Ster- Ster Preferent- Ster Preferent, low kinship : Sjaard X Oltman
Blackfire is minimaly marked tobiano, but he will pass tobiano gene to 50% of his offsprings normaly as other tobiano stallions. He is probably only one stallion by Goska Ringo registered in BPS, he has great full pedigree , his mother is friesian ster mare with low kinship. Very promissing horse for sport and breeding. Super movement, quiet and friendly character.
Received 1. premium at the BPS keuring as a foal.
Received STER title as 3years old.
He is 168cm tall and still growing.
Very easy under saddle.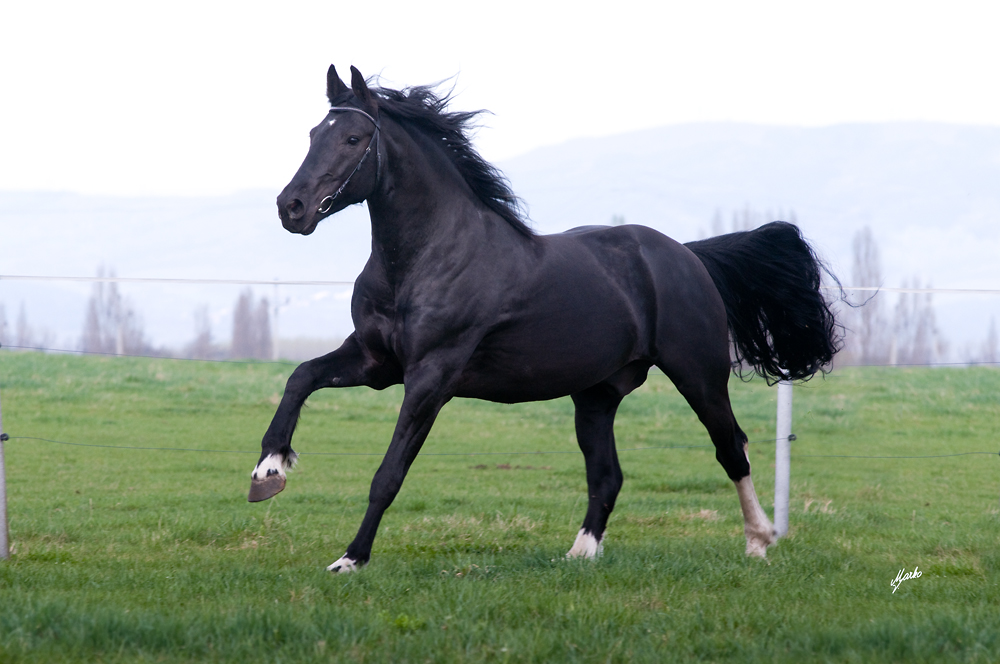 BPS keuring 2015 - Ster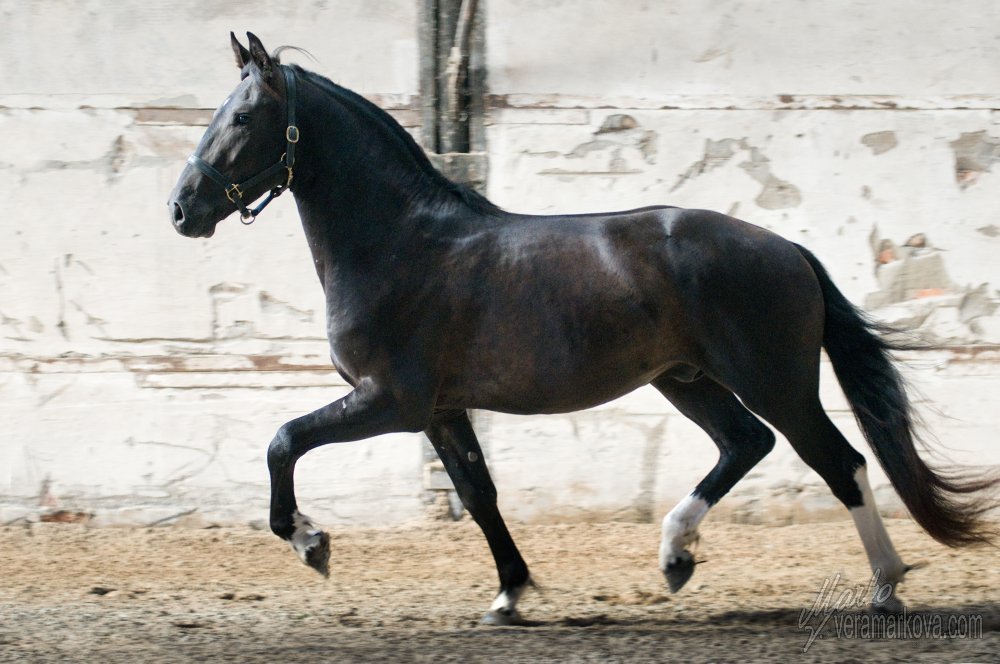 ZSSE keuring 2016 - licenced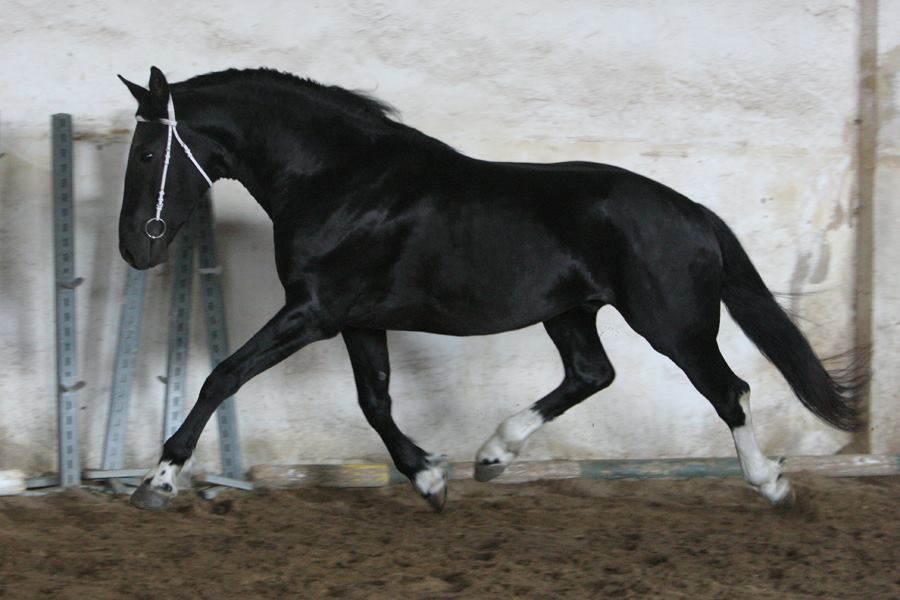 1. premie as foal , reserve Champion at the BPS keuring 2012